New Adventure, Relax Your Way
At Huckfin Charters, we offer you a new way to experience the open sea. Select your adventure and we'll take care of the rest.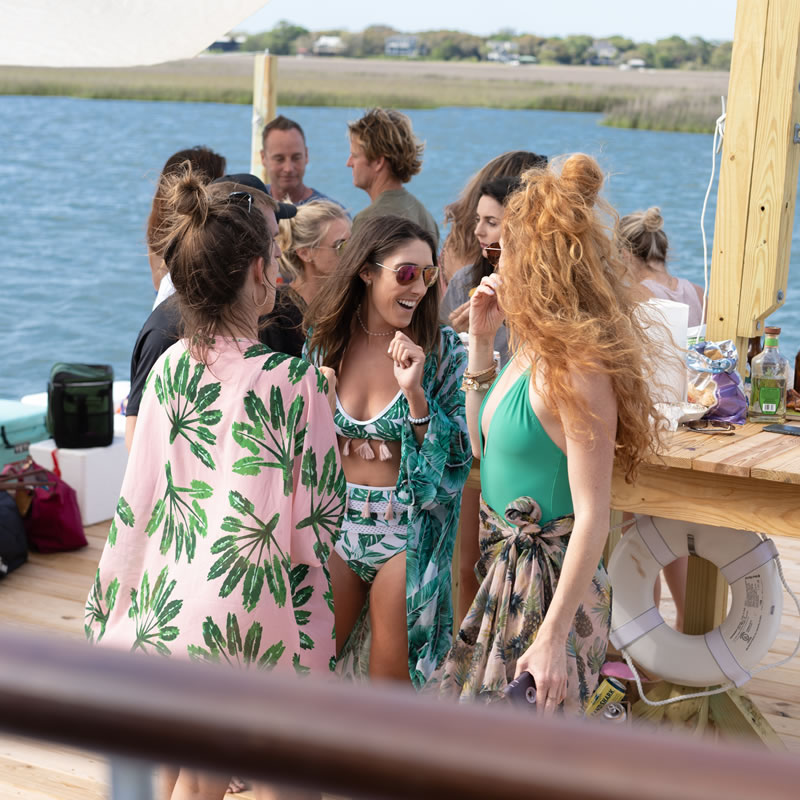 Bachelor / Bachelorette Parties
Be King or Queen of the World for your next Charleston bachelor or bachelorette party. Enjoy the beautiful scenery and pristine waterways for a truly unforgettable experience.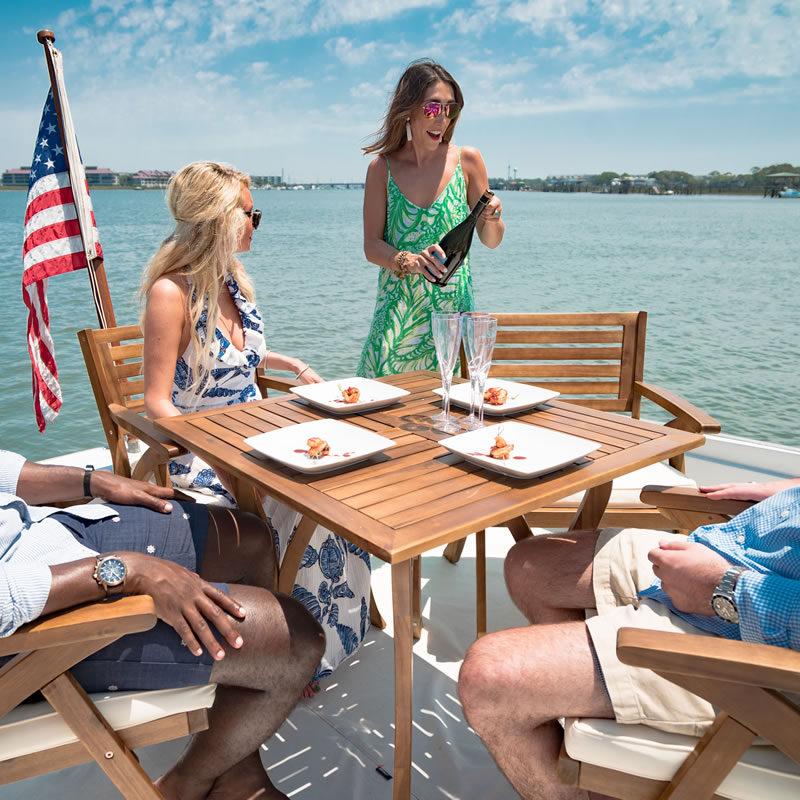 CHS to Savannah Overnight Cruise
Enjoy the marine life and beautiful coastline from Charleston, South Carolina down to Savannah, Georgia. Come aboard and stay on our 58-foot vintage yacht.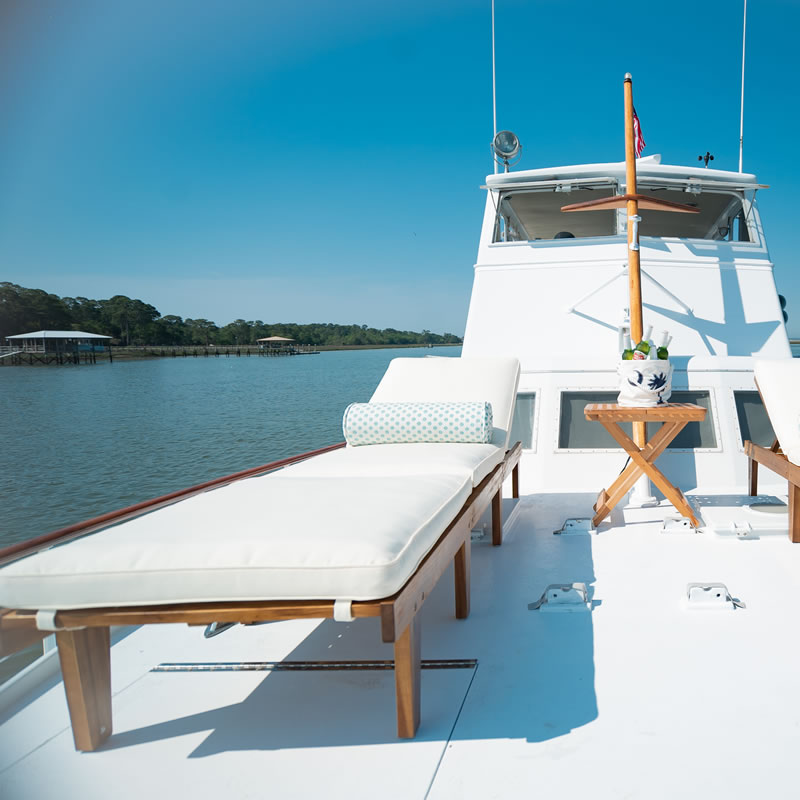 Choose your own Custom Adventure
Interested in something completely unique? Don't worry, we've got you covered. Choose the boat, gather your friends, and we'll find you your perfect luxury yacht charter experience.
Featured Charter
Huckfin 58
Whether you're looking to party on the water, or relax in our scenic waterways, at Huckfin Charters, we've got you covered. Charter this 58-foot vintage yacht for an experience you'll never forget. Explore the rich wildlife habitats of Folly Beach or sight-see historic Charleston, SC. Welcome aboard and book your charter today for what we are confident will be the highlight of your Charleston stay.